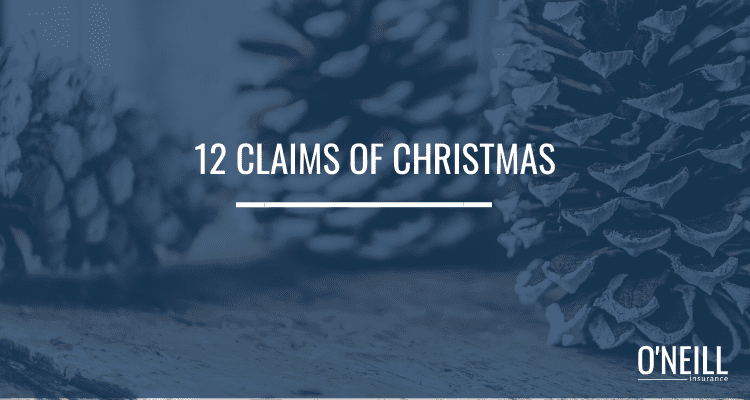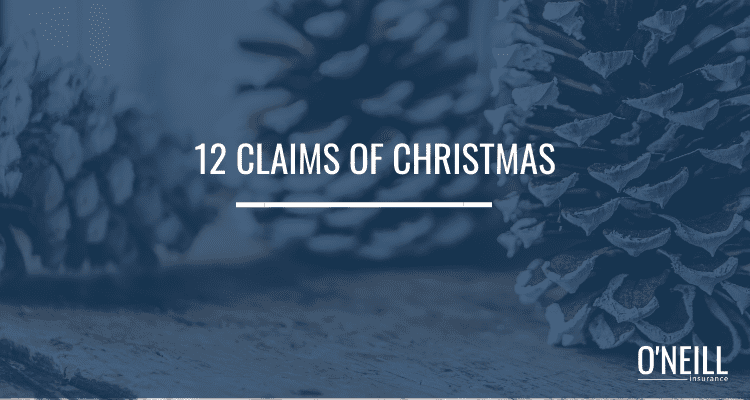 The hustle and bustle of the holiday season brings with it great joy!
…and a little, or a lot of stress!
Insurance is probably the last thing on your mind this time of year.
But as the festivities get under way, insurance claims rise.
Here's a list of the 12 Claims of Christmas.
Please read and stay safe this holiday season!
12 Claims of Christmas
12. Christmas Tree Fires:
There's beauty in bringing home a REAL Christmas tree!
Make sure your tree has fresh green needles, and water it daily to prevent it from drying out.
Place your tree away from all heat sources and candles.
11. Fireplace Fires:
Roasting chestnuts on an open fire may actually be more dangerous than you think.
Before lighting the fireplace, be sure the chimney has had its annual cleaning.
10. Candle Fires:
Candle fires are 4 times more likely to occur during the holidays!
Be sure to extinguish candles before leaving home or going to bed.
9. Cooking:
The Christmas turkey may be considered the largest fire threat due to its long duration in the oven.
Keep a close eye on your festive fowl!
8. Sewer Back-Up:
Pay attention to what's being thrown down the garbage disposal.
Grease buildup can lead to sewer back-up – and this is a mess you do not want to deal with!
(Especially during the holidays!)
7. Bursting Pipes:
Frigid temperatures are hard on us and our pipes.
Keep your eyes open for any leaking and contact a plumber immediately if even a small leak occurs.
6. Electrical Hazards:
All of the holiday lights sure are beautiful!
To avoid overloading outlets, plug one high-wattage decoration into each outlet and be very cautious with extension cords.
5. Sidewalks:
Keep everyone on their feet!
Whether you're expecting guests or carolers, make sure your sidewalks are clear of ice and snow.
4. Holiday Parties:
Christmas and eggnog go together like mashed potatoes and gravy!
Discourage guests from excessive drinking and stop a guest from driving if they've been drinking.
Call Uber, or offer your couch and a blanket.
3. Grinches:
Yep, you read that right!
Don't let grinches steal your holiday!
Leave lights and your TV on when you're gone, and have packages delivered to your place of business if possible.
2. Suspicious Driving
Be aware of drivers on the road!
Don't hesitate to report suspicious activity to 911.
It may save your life or someone else's.
1. Grandma Got Run Over By a Reindeer:
Just don't let Grandma out of the house. ;)
Merry Christmas!