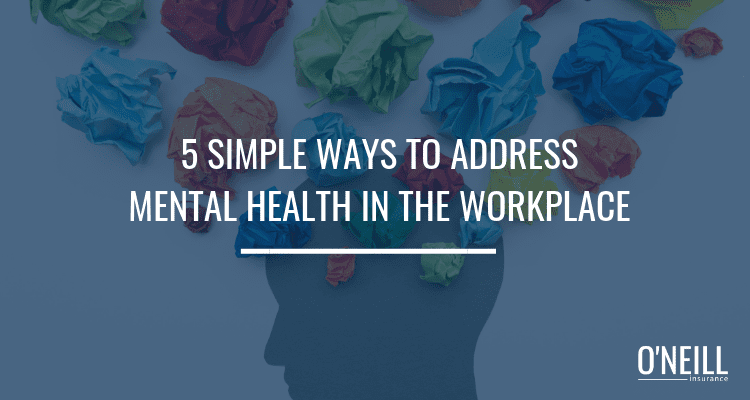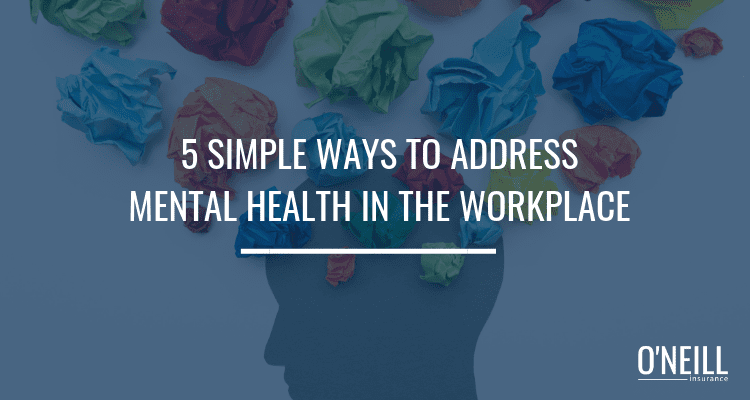 As a leader, you're a champion of your people.
You tune into their needs, and seek to provide a culture that fosters (among many things) creativity, productivity, and engagement.
The problem is, there's those few members on your team that consistently come to work feeling tired, stressed, and overwhelmed.
You see it take a toll on your team, and the negative impact it has on their overall performance.
Recent research suggests that this behavior is all too common in the workplace today, and much of it could be stemming from this:
Mental Health
A recent study indicates that 1 in 5 US adults experience a mental health illness each year – and less than ½ are receiving treatment for it.
The stats also tell us that more workdays are lost to mental health-related absenteeism than any other injury or illness.
Given it's prevalence, you can expect to have members on your team dealing with a mental health illness or challenge- and they may not be seeking the help they need, nor coming to HR to talk about it.
Society has put a stigma around mental health – which makes your employees fear that if they open up about their mental state, their job could be in jeopardy or they could be perceived differently in the workplace.
But today, executives and HR professionals like you are aiming to eliminate that fear by taking a stand for mental health in the workplace.
Employers across the country are beginning to see the direct correlation between mental health and job performance – and are working to curb the mental health illness statistic by raising awareness and showing their support for mental health and wellbeing.
…and you can do it, too!
Here are 5 simple ways you can begin addressing mental health in the workplace:
1. Raise Awareness and Promote Mental Health in the Office
Whether you're in manufacturing or the technology industry, every employer has a method for communicating with their employees. That communication can come in the form of internal emails, newsletters, mail trays, payroll stuffers, bulletin boards, morning huddles, posters, etc. Use those distribution methods to provide resources around mental health and wellbeing. Create a culture of openness and acceptance – a culture that invites your employees to talk about the ups and downs of life, and make them feel comfortable sharing what's really going on inside so you can support them and help them get the care they need.
2. Offer Flexible Scheduling
Flexible scheduling looks different for every organization. It's a common stress for employees to find "work-life balance". Employers across the country are starting to embrace workplace flexibility – which can include flextime, telecommuting, and unlimited paid time off policies (to name a few). Flexible scheduling can help build job satisfaction, improve health, reduce stress and increase work-life balance.

3. Address Workplace Stress
The stats tell us that workplace stress is costing US employers approximately $300 billion in lost productivity each year. 4 out of 5 Americans consider their jobs stressful – which leads to fatigue, irritability and overall health problems.
Common stressors at work include heavy workloads, intense pressure to perform at high levels, job insecurity, long work hours, excessive travel, office politics and conflicts with coworkers, to name a few.
Consider implementing the following to help reduce workplace stress:
Make sure workloads are appropriate

Encourage open communication by having managers meet regularly with their employees

Address negative and illegal actions in the workplace immediately

Do not tolerate bullying or discrimination

Recognize and celebrate employees' successes
4. Provide Mental Health Training for Managers
To help destigmatize mental health in the workplace, properly train management to recognize the signs of mental illness, excessive workplace stress, workplace bullying and fatigue.
In addition, train your managers to handle potentially difficult conversations with employees around their mental health. Prepare them to speak openly about mental health rather than avoiding the topic altogether.
5. Evaluate Your Employee Benefits Offerings
Review the employee benefits you offer to ensure your employees have the support and care they need when it comes to their mental health and wellbeing. Evaluate your current plan design to ensure that care is available.. Do you have coverage for mental health services? Reviewing these offerings your organization provides is absolutely essential to creating a culture that supports employee mental health.
In addition, review with your benefits advisor what voluntary benefits you can offer to support mental health and wellbeing. Consider offering perks like financial planning assistance (as financial stress often contributes to poor mental health), employee discount programs (where employees can receive gym memberships, stress-reducing massages or acupuncture at a lower cost), and Employee Assistance Programs (EAP's) to support your employees.
Need help?
As a champion of people myself, I'm constantly seeking ways to improve our culture and work environment here at O'Neill Insurance. I also work with a team at O'Neill Insurance helping other HR professionals and executives across the region on their employee benefits and communications strategy to support the overall health and wellbeing of their people.
I have access to a number of tools and resources to help you get started on addressing mental health in the workplace – and would love to learn more about your particular needs, and how we can help.
Email me at dkimble@oneillinsurance.com or call me at (330) 849-5237.
Or, simply fill out the form below – and I'll be in contact with you soon.
Components of this article were adapted from Zywave. This is not intended to be exhaustive nor should any discussion or opinions be construed as legal advice. Readers should contact legal counsel or an insurance professional for appropriate advice.