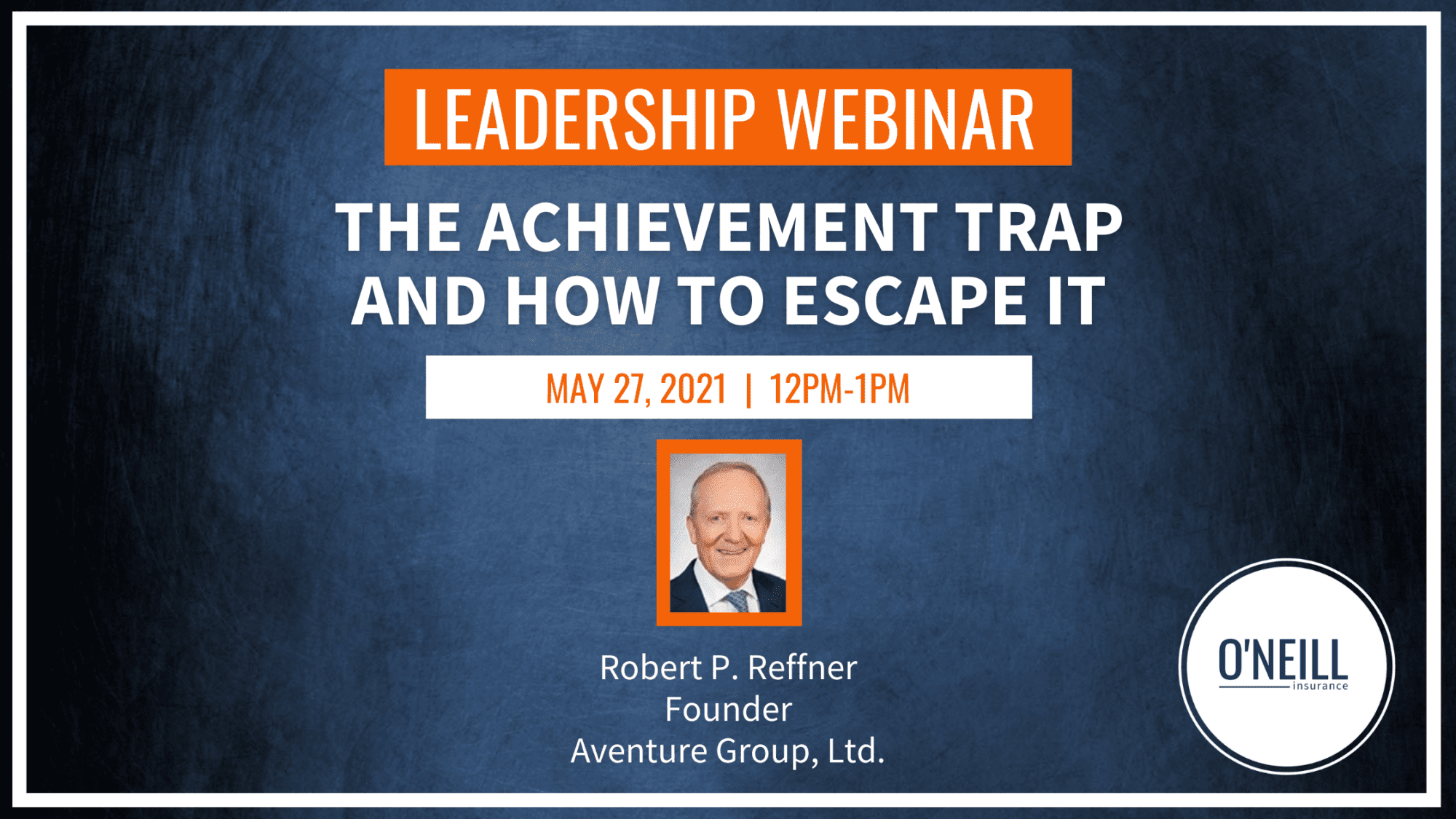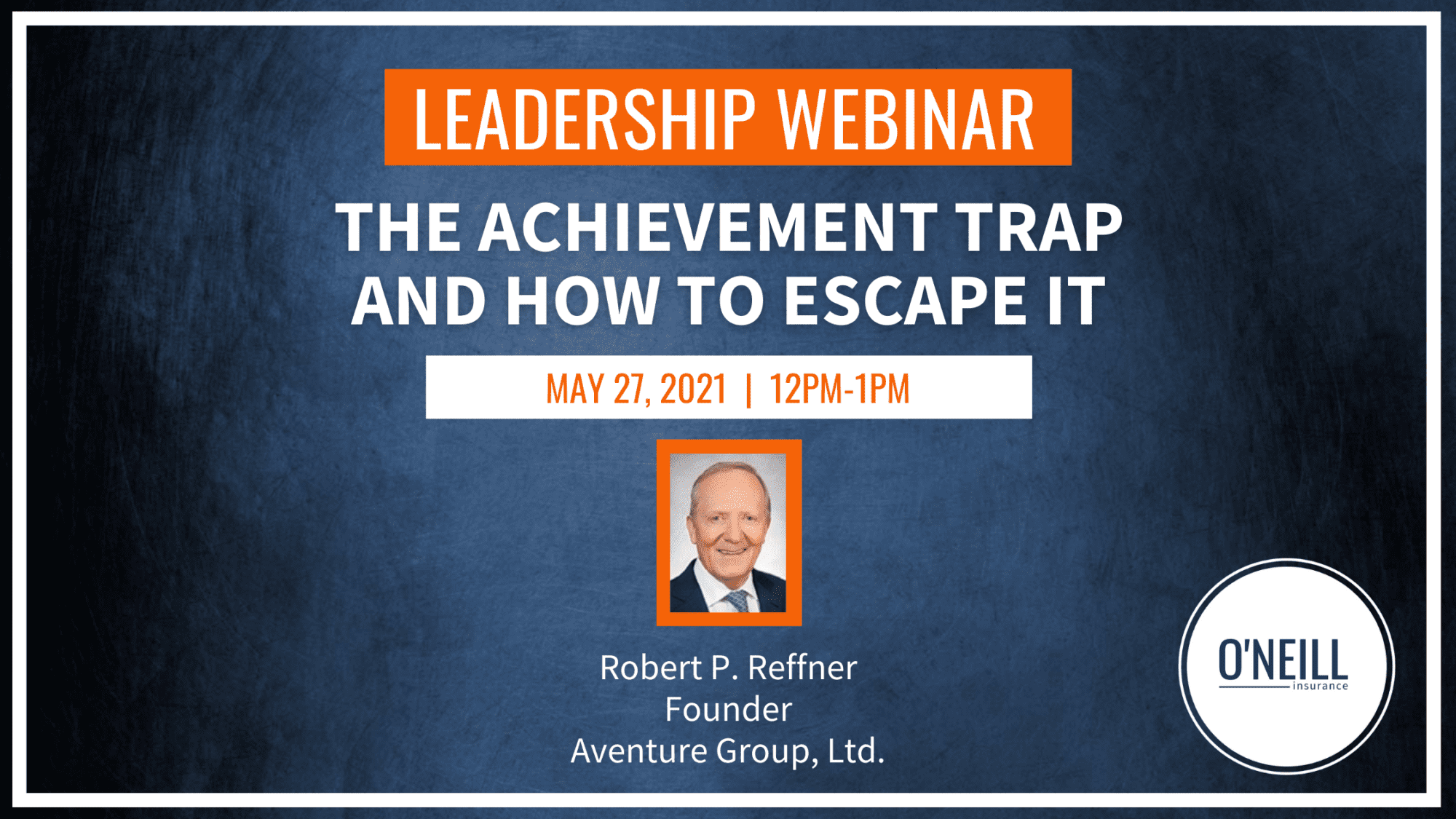 May 27th, 2021 at 12pm EST
Join us on Zoom for our Leadership Webinar: The Achievement Trap & How to Escape It
High achievers fall victim to their own passion and drive for results. Business demands, heavy workloads, stress and a ruthless focus solely on getting work done take their toll both on leaders and teams, as both can fall victim to the Achievement Trap.  Join Bob Reffner as he shares lessons learned for career longevity, team performance and the path out of the Achievement Trap.
In this session you will learn:
Why stress diminishes and distracts and the keys to manage it
The myth of the super-leader and  the importance of self-maintenance
A proven framework for the high-achiever to maximize team output, satisfaction and cohesion
Meet our presenter:
Robert P. Reffner, Founder, Aventure Group, Ltd.
As a former C-Suite executive and throughout most of his career, Bob has worked side-by-side with boards of directors, business owners and senior management in the pursuit of key goals in a wide range of industries here and abroad from electric power, to steel to chemicals to automotive, among others.
He has worked extensively in both the private law practice and corporate environment, and is comfortable leading through change and the uncertainty of the path forward in the face of high stakes engagements.  He's developed tools during his career for the full spectrum of business challenges and opportunities. Those include mergers, acquisitions, joint ventures and restructuring to pursue strategic alternatives faced by established companies, seed/venture investment and other paths to commercialize new ideas, and the formal disciplined process of innovation to move companies forward.
Self-awareness, self-management, team building and effective communication are important to him.  He coaches, mentors and speaks on those topics to audiences large and small. Bob values the unique potential and variety of people and the start of a new day afresh with possibilities.