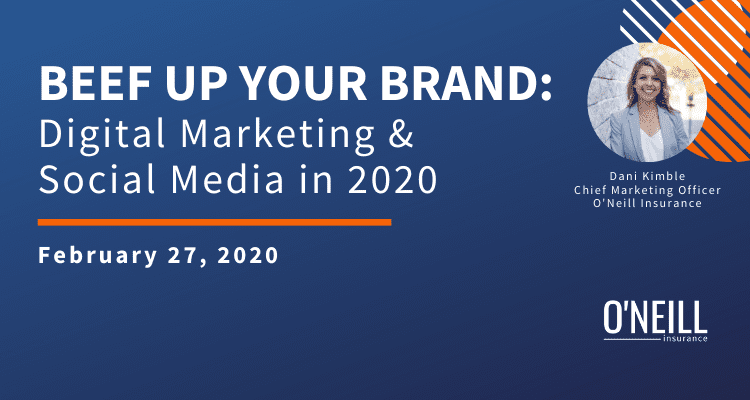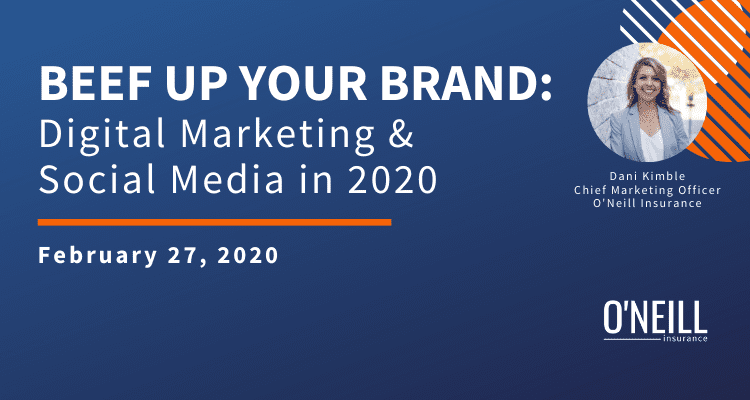 Digital marketing and social media has vastly transformed the way businesses are attracting, interacting with, and engaging their target markets.
Whether B2B or B2C, your digital presence plays a pivotal role in your buyer's decision-making process and your customer's overall brand experience.
Join us for lunch as our Chief Marketing Officer, Dani Kimble shares simple tactics and strategies to enhance your digital presence and create a brand experience that "friends" and "followers" will tell others about.
Date: 2/27/2020
Time: 11:30 am – 1:00 pm
Location: O'Neill Insurance – 111 High St. Wadsworth, OH 44281
Seats are limited. Click here to reserve your seat today! 
About the Speaker: Dani Kimble
Dani Kimble is the Chief Marketing Officer at O'Neill Insurance and works with her team to help thousands of businesses and families in Northeast Ohio protect their financial assets each year. She's spent the last few years establishing the organization's digital footprint through SEO, video marketing, social media, and content marketing. She's also transformed the agency brand to center around its culture – and aims to humanize the brand experience through the power of digital marketing. Dani is also a passionate advocate for the customer – and is working alongside her team to enhance the customer experience through the organization's communication efforts.
Dani has spoken on customer, marketing and brand experience at Gary Vaynerchuk's Agent 2021 conference, and Trusted Choice's Elevate conference. She's also appeared on panels for the American Marketing Association, Westfield Insurance Business Exchange and Ohio Insurance Agents Association. Dani holds a Bachelor of Arts from The University of Akron and a Master of Education from Temple University. She lives in Doylestown, Ohio with her husband Zach, and their three children Ava, Anderson, and Jesse.