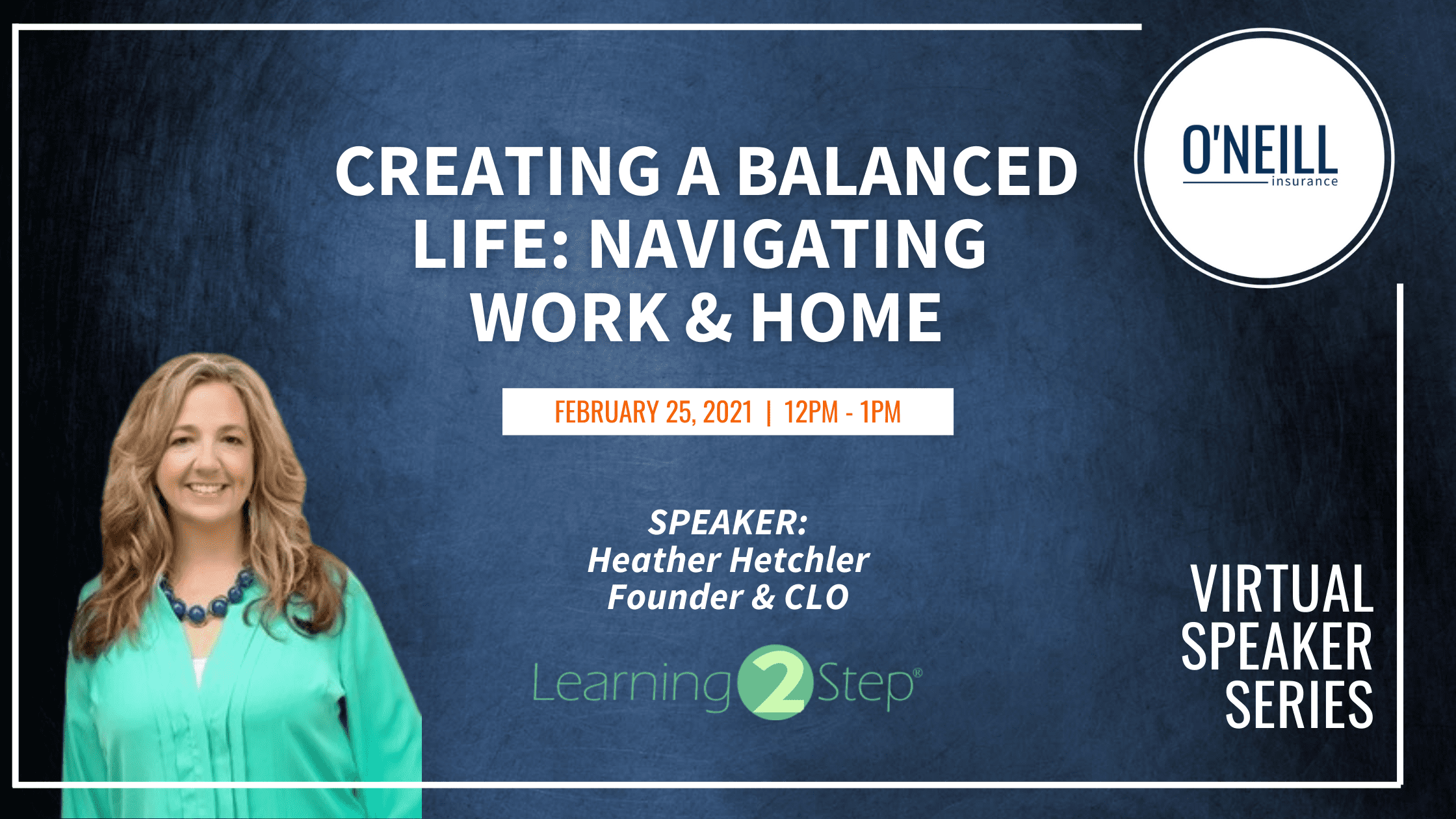 February 25th, 2021 at 12pm EST
Join us on Zoom for our Virtual Speaker Series: Creating a Balanced Life – Navigating Work & Home
Are you struggling to find a healthy balance between work and your personal life?
Has your office space and your home become one in the same?
This is not your typical work-life balance seminar. Work-life balance is going to look different for each person because each of us have different priorities, responsibilities and personalities.
In this session, Heather will guide us through how to take inventory of our work/personal life and share tools to help us find the balance we are seeking.
The tools are the same, yet the outcomes are different based on each person and the goals they have.