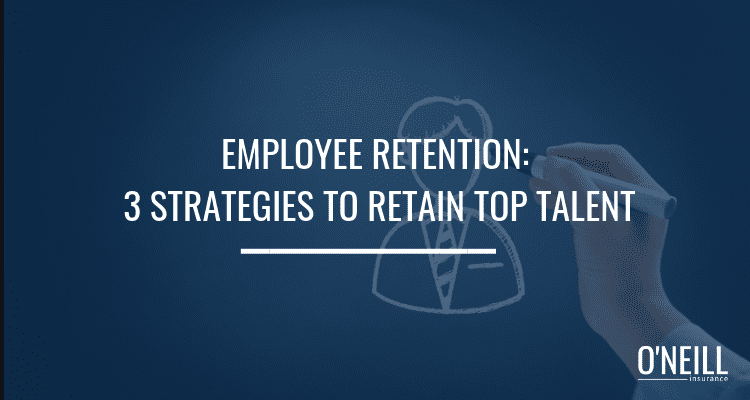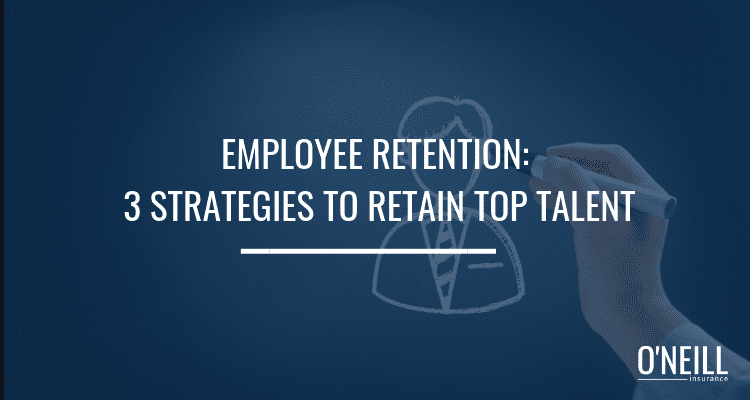 What is causing your people to walk out the door? If you're like many companies today, employee retention is one of your biggest frustrations.
Not only are you frustrated by the fact that you're losing top talent – but it's also costing your company a significant amount of money to replace them.
Here in the US, the unemployment rate is low (6/8/2019).
This makes it easy for your key employees to find other, perhaps more attractive opportunities.
…that is, unless you remain the most attractive on the block.
Here's how to do that:
It starts with a solid employee retention strategy.
Now, let me preface this by saying retention strategies are not universal.
What works for some organizations may not work for yours.
But here's three ways we see companies tackling employee retention – and you can, too.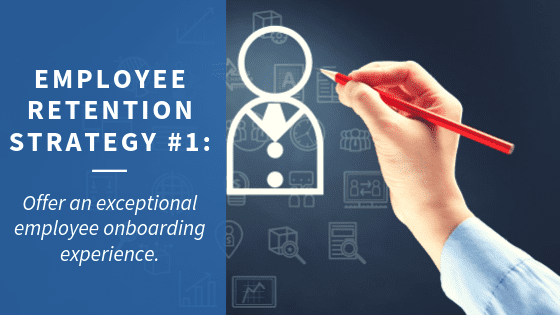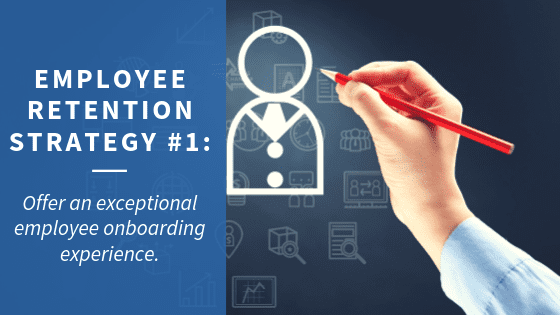 1. Employee Retention Strategy #1: Offer an exceptional employee onboarding experience.
There's been numerous studies on the correlation between onboarding and retention.
The most recent reports that 69% of employees are more likely to stay at a company for at least three years if they have a great onboarding experience.
Make sure your employee onboarding is a key component of your overall retention strategy.

2. Employee Retention Strategy #2: Cast a vision for your employees' future.
78% of employees said they would remain longer at their employer if they saw a career path within the company.
Employees want to know what their career path looks like at your company.
That doesn't mean having a loose conversation around potential opportunities for them, though.
Sit down, or have their managers sit down with them annually and develop and review a career plan that outlines clear goals they need to accomplish in order to advance to the next position.
It's only fair to show your employees exactly how they can grow and advance in your company.

3. Employee Retention Strategy #3: Offer a competitive salary and benefits package.
Use benchmarking tools to determine what a competitive salary would be.
Benchmarking tools can be tailored to job title, seniority, location, skill set and experience.
Offer a competitive employee benefits package.
So, in addition to offering health, dental, vision and life insurance – you may also include perks like paid time off, flexible scheduling, tuition reimbursement, wellness initiatives, etc.
These are just three of the many retention strategies that you can incorporate to help retain key talent in your company.
With the unemployment rate low, and attractive opportunities showing up on the feed daily, there's no greater time than now to refine your retention strategy in order to keep the best and brightest, most talented on your team.
Stop feeling like another one's going to walk out the door, and instead gain confidence knowing you have developed a solid retention plan that will keep key players at your organization for years to come.
Employee Benefits
Need help with your employee benefits? Fill out the form below and our Director of Worksite Benefits, Ty Reid, will be in contact with you!