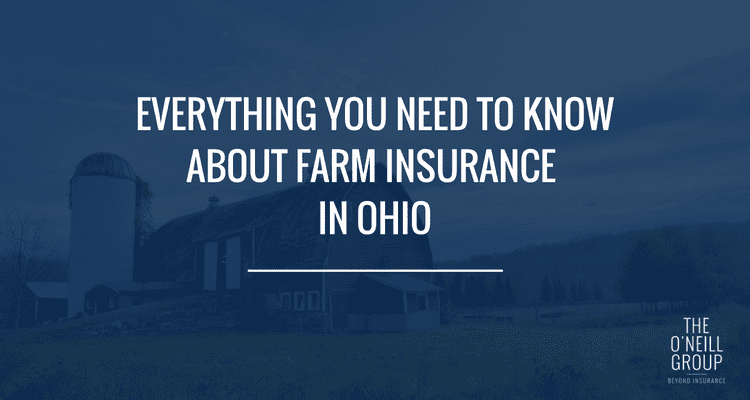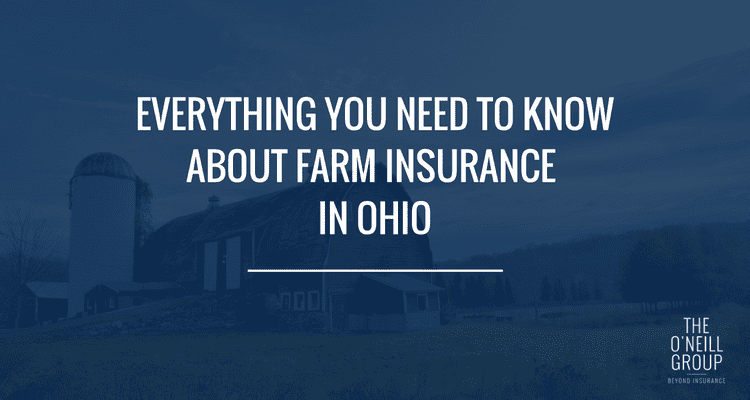 The beauty of today's Ohio farms is grounded in the history and legacy farmers planted centuries ago.
What was once the primary way to feed a family in Ohio, has become a source that fuels Ohio's economy.
Your Ohio farm has been around for years.
It's been passed from one generation to the next, and it is the roots of a family legacy.
And today, the farm rests on your shoulders.
So with that, comes the responsibility to ensure your farm is protected.
Because that protection may be the reason that your legacy lives on for generations to come.
Which is why it's critical to secure the right farm insurance policy.
As an Agribusiness and Farm Insurance Specialist in Northeast Ohio, I've had the pleasure of representing family farms and commercial agribusinesses across Ohio, including one of the largest Dairy suppliers in the region.
The risk exposures your Ohio farm faces are vast and unique, and require a tailored insurance program to meet the specific needs of your farm and your family.
How does a Farm Insurance policy work?
Unlike any other industry, the farming industry works alongside the family, so a drastic loss on the farm could significantly impact your family's livelihood.
Since farmers tend to work and live on the same grounds, your farm insurance policy is a customized combination of the standard homeowners insurance policy with commercial property and liability coverage components.
3 Coverages You Need On Your Farm Insurance Policy
Regardless of the size or type of farm you operate, your farm insurance policy should, at a minimum, include these three coverages:
Farm Property Coverage which protects dwelling and household personal property, farm personal property, farm equipment, barns, stables and other farm structures.
Farm Liability Coverage which protects you against injury and property damage, medical fees, personal and advertising injury liability and limited farm pollution liability. In addition, your farm liability coverage will cover litigation fees that correlate with any covered incidents as well.
Your farm liability coverage would kick in if you are injured by a piece of machinery or equipment on the farm, or one of your farm animals causes a serious accident.

Comfort Coverage which includes borrowed farm equipment or machinery, livestock insurance, private power and light poles and ordinance or law.
Other optional farm insurance coverages may include:
High value home endorsement

Expanded replacement cost for dwellings

Backup of sewers, sump pumps and drains

Scheduled and unscheduled farm personal property

Additional limits for borrowed farm machinery

Spoilage coverage

Suffocation of poultry and livestock

Replacement coverage on barns, outbuildings and confinement structures

Farm earnings and extra expense

Expanded property coverage endorsement

Equine expanded coverage endorsement

Recreational vehicles

Theft of building materials

Farm Local, Eat Local, Insure Local: Westfield Insurance
Among the many credible insurance carriers we work with, when it comes to insuring your farm The O'Neill Group starts with Westfield Insurance.
Why?
Aside from being our neighbor, Westfield's Agribusiness department is recognized as being a cultivator of growth and success for the farm and agricultural industry, and has been at it for nearly 170 years.
Their Agribusiness department is shaped by underwriters that have earned agriculture-specific insurance specialist designations and have the experience and knowledge to understand and help mitigate the vast risk exposures that you face.
In collaboration, our agency and carrier commitment to the Ohio farmer goes beyond reliable farm insurance solutions, and focuses more in-depth on providing value and insight that will help protect, support and grow your farm.
Bottom Line
In order to build a sustainable family farm, your risk management and insurance program is a critical factor.
Because let's be honest, the farm/agribusiness industry poses many risks.
We want to see your family farm carry on tradition and legacy as much as you want that for your family.
Let's start by making sure you have the right farm insurance.
Next Step
My name is Patrick O'Neill, and I'm the President and CEO of The O'Neill Group, an insurance and risk management firm in Wadsworth, Ohio. I'd love the opportunity to visit your farm and review your risk management and insurance program.
Call me at (330) 334-1561 or email me at poneill@oneillinsurance.com to get started.
This article was adapted from Zywave. This is not intended to be exhaustive nor should any discussion or opinions be construed as legal advice. Readers should contact legal counsel or an insurance professional for appropriate advice.