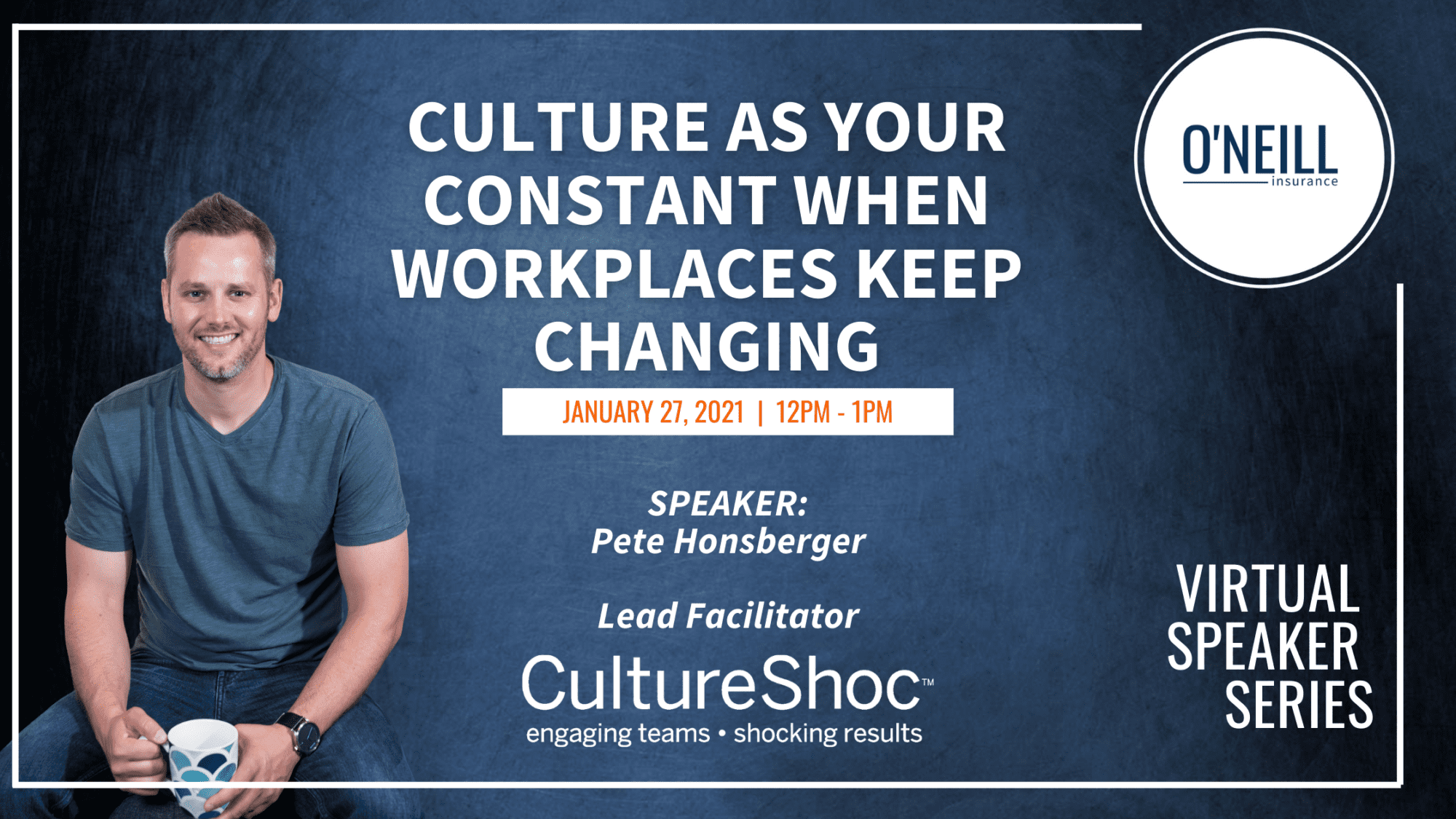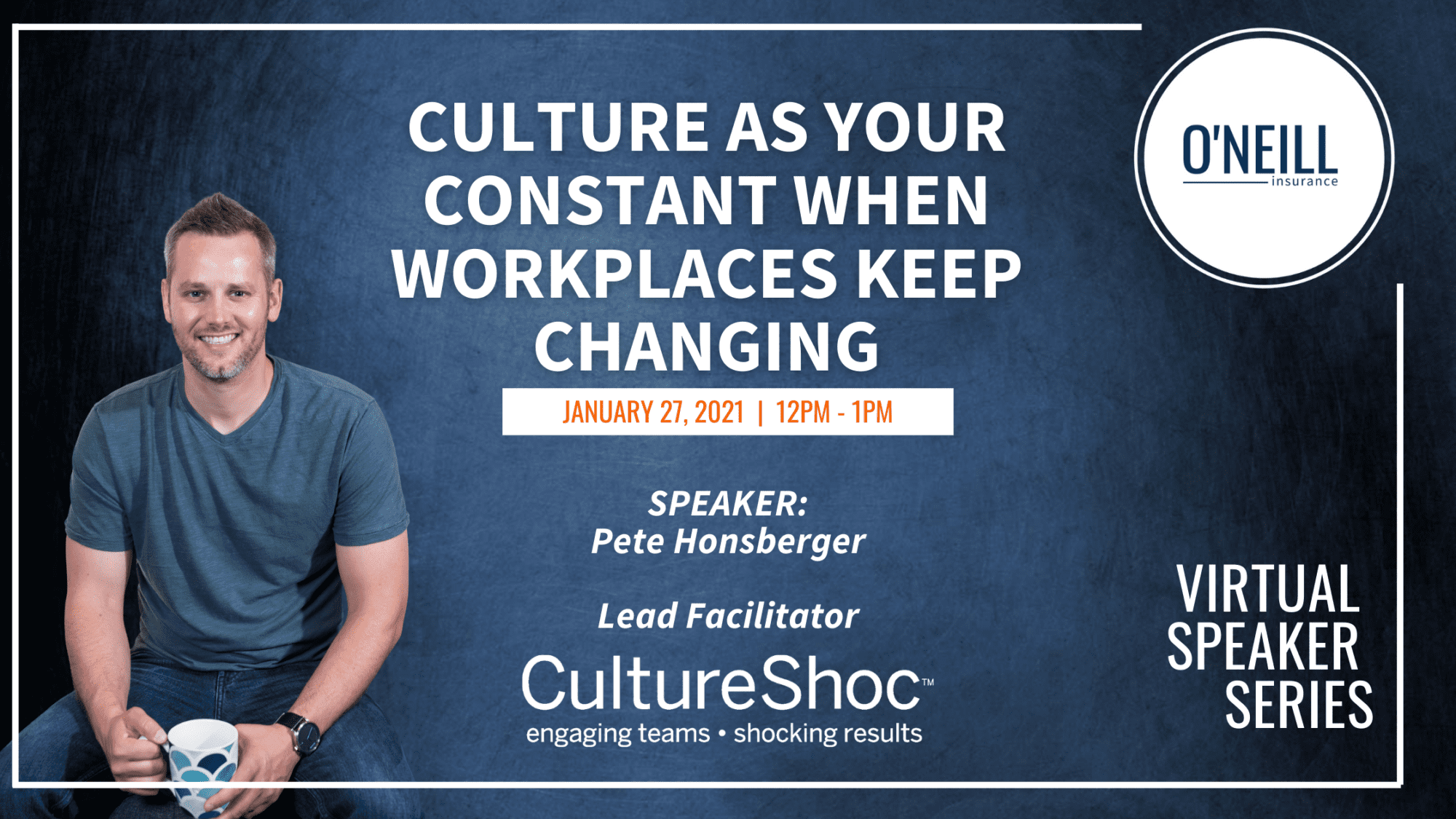 January 27th, 2021 at 12pm EST
Join us on Zoom as we kick off our Virtual Speaker Series with Pete Honsberger, Lead Facilitator of CultureShoc. 
In this high energy session, Pete Honsberger of CultureShoc dives deep into the keys for leveraging culture as your North Star when you're going through change… which is always!
With workplaces going remote more than ever, your ability to communicate effectively and maintain a connected team has never been more important.
Get ready to pick up valuable tools of the trade, and walk away with at least one thing you can implement in your own team, regardless of your job description.