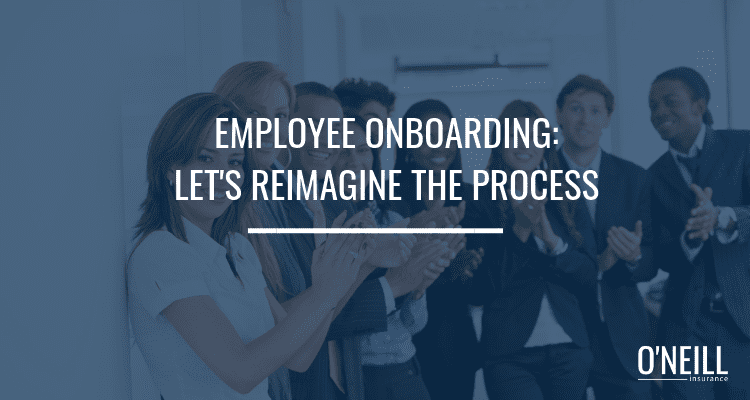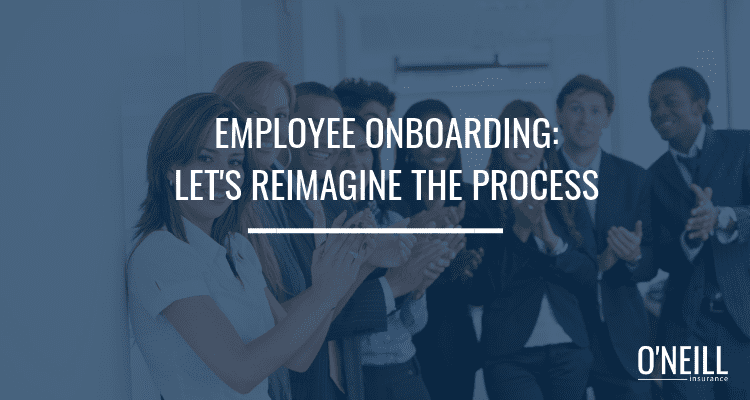 Let's talk about employee onboarding.
We all know how it feels day 1 and week 1 at
a new job.
You walk into a foreign office and start getting introduced to people you've never met before. 
The HR department walks you through paperwork, the employee handbook, processes and job roles/responsibilities.
… and suddenly, it's lunch time.
You find yourself sitting in the lunch room… alone.
Ok, now I'm taking it a bit too far.
But you get the point.
The first day and week at a new job can be stressful, overwhelming, and kind of lonely.
That is, unless your employer reimagines, and is thoughtful about the employee onboarding experience.
A thoughtful and structured employee onboarding process is key to a new hire's journey with your company.
Among many things, an employee onboarding process should:

Integrate your new hire into the culture of your company

Set clear guidelines and expectations for your new hire to be successful in their new role

Take training and orientation to the next level

Extend well beyond the first day of employment

Cultivate a long-term relationship between your company and the new hire

Foster a feeling of belonging and of making the right career decision
Now, every business is different.
There's no universal way to handle the onboarding process for new hires. 
But I'll say this, the more personalized you make the onboarding experience, the greater your chances are of helping your new hire feel welcome right from the start.
Like our employee onboarding welcome video, for example:
Why is Employee Onboarding So Important? 
The answer is simple: this is the first chance to show new employees why you do what you do and to set them up for success within your company culture.
Onboarding helps develop your brand and can build a positive reputation for your company among talented job seekers.
A study of 264 new employees, published by the Academy of Management Journal, found that the first 90 days of employment (often called the probationary period) is pivotal for building rapport with the company, management, and coworkers.
Additionally, according to a study by the Wynhurst Group, when employees go through structured onboarding, they're 58% more likely to remain with the organization after three years.
When you share your company's culture, core purpose, goals and values with your employees while simultaneously showing them how to do their jobs, everyone benefits.
Moreover, employers who do not take onboarding seriously risk losing new employees they spent so long trying to get in the door.
In fact, the average company loses 17 percent of their new hires during the first 3 months, according to the Harvard Business Review. 
The importance of the first 90 days cannot be overstated.
Ready to Revamp Your Onboarding Program?
Ignoring this process now can lead to costly consequences in the future.
Download our Employee Onboarding toolkit to strengthen your onboarding program and retain talent.
Fill out the form below to get access to the toolkit.
HR Toolkit - Employee Onboarding