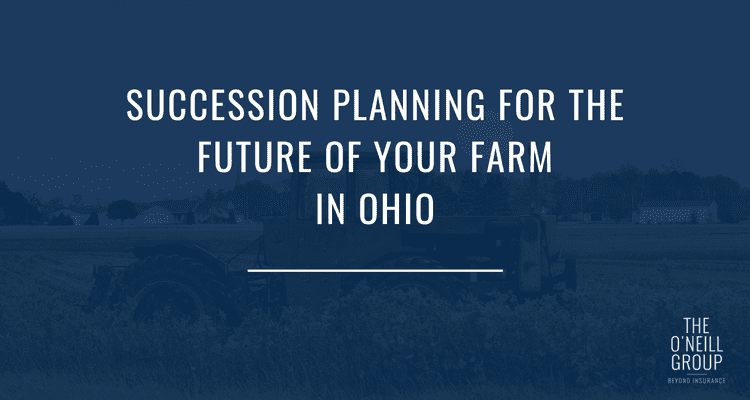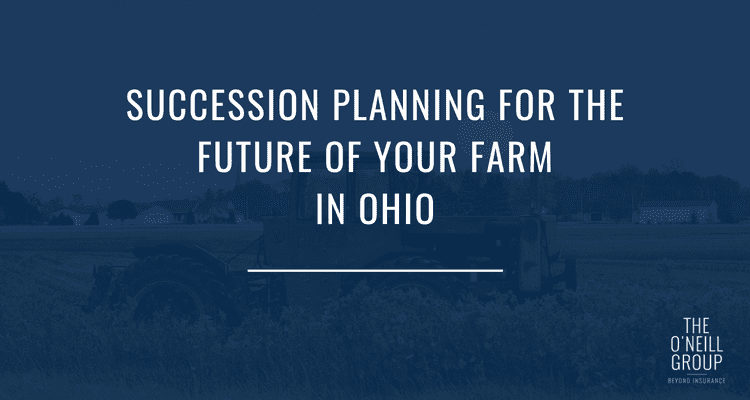 As Ohio farmers near retirement, what's the plan?
The process of maintaining family ownership of your Ohio farm can be difficult to navigate as you consider retirement.
In fact, studies show that less than 33% of family-owned businesses (farms included) survive the transition from the first generation to the second.
And only 50% of those surviving businesses make it through to the third generation.
In order to avoid the risk of losing your Ohio farm, succession planning should be in place before you decide to retire.
Establishing a succession plan will also help you understand the desires and vision of the successors.
Here's the first step towards building your Ohio Farm Succession Plan:
Plan an Initial Family Meeting
Hold a family meeting to discuss how each member of your family wants to be involved in the future of your farm.
Your meeting should be carefully planned so it runs smoothly, achieves what you set out to do and allows your family to openly share their feelings.
Arrange to have the meeting in a neutral location – and avoid holding it at someone's home where there's an underlying power structure that could hamper other family members from speaking honestly.
If the farm has an office, consider meeting there, or find somewhere neutral in the community.
Who should be involved in your Ohio Farm Succession Plan?
It's up to you.
Invite the right people to your family meeting.
You can choose to only invite the farm's current and potential decision-makers, but it may be a good idea to invite family members who aren't involved in the farm.
They could offer an unbiased opinion.
Designate a meeting facilitator
Regardless of whom you do or do not invite, the meeting should have a facilitator.
Your facilitator can be a non-farming family member, your accountant or anyone who is not involved in the farm operations and does not have an opinion on the succession.
He or she should help guide the meeting and keep your family in harmony.
During and after your initial family meeting:
Make the most of your meeting by establishing ground rules, setting an agenda and sticking to it.
If you encounter a disagreement, confront the issue, evaluate solutions and ensure that everyone feels comfortable enough to talk honestly.
Before your first meeting is over, plan for the next one. Schedule a time and place, and decide what you'll be discussing and what steps need to be taken before then.
Designing a plan and evaluating your farm assets
After the initial meeting, it's important to design a plan for transferring ownership.
A solid plan will help maintain focus during the succession planning process and address the goals of the current and future farm owners.
Creating your farm succession plan is an opportunity to take stock of your property and assets.
Gaining a clear picture of your Ohio farm will make this whole process easier, and the earlier you do this, the more helpful it will be.
Bottom Line
If you are nearing retirement, there's no better time to start your farm succession planning process.
The future of your farm will depend on this plan.
Next Step
Need help getting started on your Ohio farm succession plan?
I'm Patrick O'Neill, the President and CEO of The O'Neill Group, an insurance and risk management firm in Northeast Ohio. I'm also an Agribusiness and Farm Insurance Specialist and have worked with all types of farms across Ohio, including the largest dairy supplier in the region.
Let's talk. Call me at (330) 334-1561 or email poneill@oneillinsurance.com – let's talk about the future of your farm and your farm insurance program.
This article was adapted from Zywave. This is not intended to be exhaustive nor should any discussion or opinions be construed as legal advice. Readers should contact legal counsel or an insurance professional for appropriate advice.