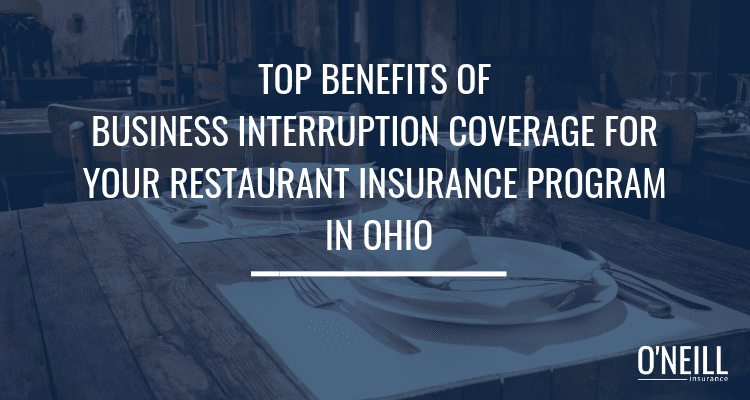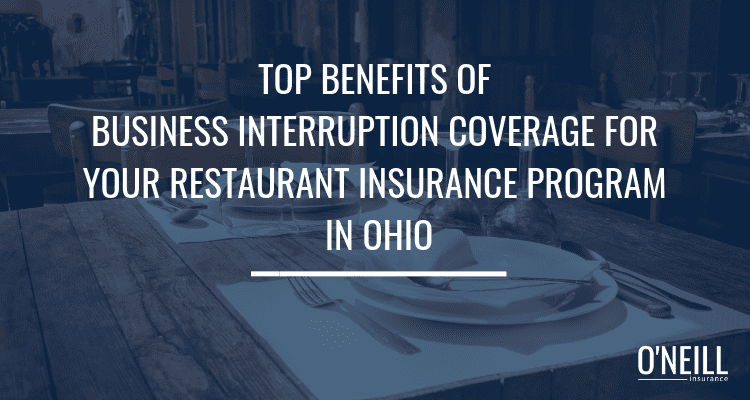 Originally, business interruption insurance was established for the manufacturing industry – but today it's expanded and become an essential risk transfer tool for all industries, including the restaurant business.
Just like any other business, your business faces the risk of disruption due to natural disaster, vandalism, or other common interruptions – which can be costly to your restaurant business.
It's for this reason that you may want to consider adding business interruption coverage to your restaurant insurance policy.
Here's a perfect example of a restaurant owner that relied on her business interruption coverage to retain her employees during a massive disruption.
WHY YOU SHOULD CONSIDER BUSINESS INTERRUPTION ON YOUR RESTAURANT INSURANCE POLICY:
Meet Joy.
Joy's owns a restaurant in Mississippi. Hurricane Katrina left her restaurant in despair, blowing out her ceiling, damaging her equipment and ruining her building security system.
"The business interruption insurance paid for the 23 days we were down." Joy Hoda told the Insurance Information Institute. "Just by getting that money, it wasn't so hard for us to make our payroll."
Now, this doesn't necessarily mean that Joy did not sustain a loss.
Rather, her business interruption insurance reimbursed her for everything she would have made, minus any expenses her restaurant would have incurred.
The business interruption insurance allowed her to do continue to pay her staff, meet her credit obligations and quickly reopen her restaurant to help serve the people of her neighborhood.
This is just one of many examples.
Business interruption insurance doesn't just assist small restaurants in meeting payroll and bills during a crisis.
According to data from the Institute of Business Home and Safety, 25% of businesses never reopen following a disaster or interruption.
Can you imagine?
For larger restaurants, business interruption insurance can provide your employees and your shareholders peace of mind.
Shareholders especially like to know a business' profits are protected in case of fire, tornado, hurricane or other natural disaster.
TOP BENEFITS OF BUSINESS INTERRUPTION COVERAGE:
Here's the top benefits of business interruption insurance:
1. Revenue:
In the event of a disruption, business interruption insurance provides coverage for income your restaurant would have earned during a closure period if it had been operated normally.
2. Rent or lease payments:
Even if your premises are unusable following a disaster or other event, many leases still require you to make payments. Business interruption insurance allows you to continue making rent or lease payments, while your restaurant is not operating.
3. Relocation:
If you were to decide to relocate to another facility to remain open and continue generating revenue, your business interruption insurance would cover the expenses of moving your restaurant to a temporary location and may include both moving and rent costs.
4. Employee Wages:
If you're unable to operate, it's likely that you will not be able to continue paying your employees. Business interruption insurance can help you avoid losing staff while you're closed by ensuring that you make payroll. This is especially important, as finding new employees can often be more expensive than keeping them.
5. Loan Payments:
If you have an outstanding loan, you'll need to continue to make payments even if your business isn't fully operational. Business interruption insurance will ensure you never miss a payment until you're fully operational again.
Last Call
All of this to say…
Don't wait until your restaurant experiences a significant loss to consider this vital restaurant insurance protection.
My name is Pat O'Neill and I'm a Risk Advisor here at O'Neill Insurance, a risk management and insurance firm in Wadsworth, Ohio. I'd love the opportunity to discuss ways to mitigate risk at your restaurant, all while while reducing your restaurant insurance premium. Call me at (330) 331-7960 or email me at ptoneill@oneillinsurance.com. I look forward to hearing from you!
{{cta('22f11e76-6328-4c70-b839-5fa1fbfbd94e')}}