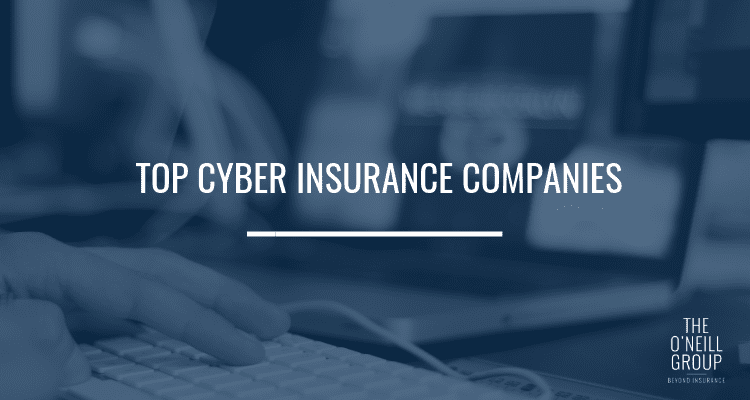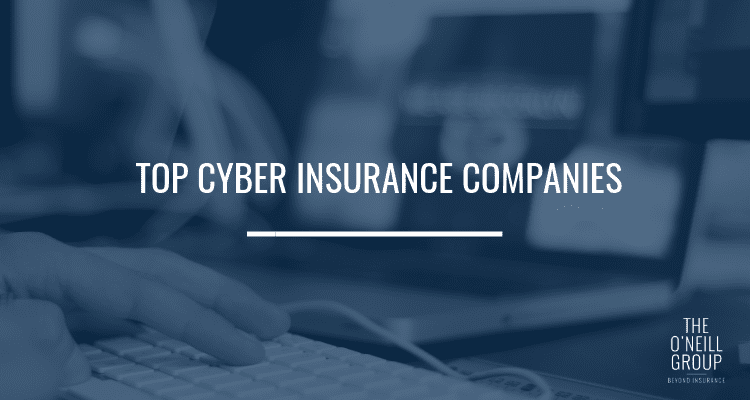 As you begin considering cyber liability insurance for your company, you'll want to ensure you're aligning your business with the top cyber insurance company.
But as you've likely learned, cyber insurance is not a one-size-fits-all model. Finding the right cyber insurance company that can tailor your cyber insurance around your cyber security needs is critical.
As a Cyber Risk Advisor, I have access to several reputable insurance carriers for cyber liability insurance. While we believe that all companies, regardless of size or industry, need a cyber liability insurance policy – we also believe that the policy should be tailored to meet their specific cyber security needs.
Here's a List of Our Top Cyber Insurance Companies
Here's a list of the top cyber insurance companies that I have access to for my clients –
CFC Underwriting is headquartered in London and serves cyber insurance products to more than 40,000 companies around the world. They have specialized cyber insurance products specifically for private enterprise, large corporate and the healthcare industry.
Beazley's Beazley Breach Response (BBR) policy is a comprehensive program that offers a set of solutions and insurance coverages to protect companies from the threat of a data breach or cyber attack. In addition to quality cyber insurance coverage, they also have a team of cyber breach professionals to support policyholders after a data breach occurs, along with resources and tools available through a client risk management portal.
Ascent Underwriting's Cyber Pro product provides cyber liability insurance solutions that cover network business interruption, ecommerce trading exposures, crime and protection from media and intellectual property risks. In addition to coverage, CyberPro also provides loss control education and training, crisis management assistance following a data breach. It's based on a modular form concept and allows policyholders to select coverages according to specific requirements.
Chubb is the world's largest publicly traded property and casualty insurance company and the largest commercial insurer in the United States. They offer a suite of cyber products that can integrate privacy, network, media, and errors & omissions to provide a tailored cyber insurance coverage that meets the specific needs of any business.
Travelers has been around for more than 160 years and is noted as one of the best property and casualty insurers in the insurance industry. In addition to offering a number of cyber insurance products, Travelers goes above and beyond to support their policyholders with proper cyber security measures. They do so by providing several tools and resources to help policyholders manage and mitigate cyber risk, pre-breach and post-breach.
What I Look For In A Cyber Insurance Policy
While all the insurers listed above have earned the reputation of being some of the top cyber insurance companies in the world, what it comes down to is understanding the specific and unique needs of each business, and finding the cyber insurance policy that best responds to those needs.
Here's a few key things I look for when selecting a cyber insurance policy for your business:
Data Breach Coverage
Companies like yours are required by law to notify anyone that may have been affected by a data breach. The notification process adds to overall data breach costs, particularly as it relates to security fixes, identity theft protection for those impacted by the breach and protection if any affected person takes legal action. Your cyber liability policy should include coverage for these exposures, thus safeguarding your data from cyber crime.
Business Interruption Loss Reimbursement Coverage
Any cyber attack could easily lead to an IT failure that ultimately disrupts your business operations, costing your company both time and money. Cyber liability policies may cover your loss of income during these business interruptions. But what's more, increased costs to your business operations in the aftermath of a cyber attack may also be covered.
Cyber Extortion Defense
Ransomware and similar malicious software is designed to steal and withhold key data from companies until a steep fee is paid. As this type of cyber attack increases in severity and frequency, it's critical that your company seeks cyber liability insurance – which can help recoup any losses related to cyber extortion.
Forensic Support
After a cyber attack, your company will want to determine the root issue and determine the extent of the breach and what led to it. The right cyber insurance policy can reimburse you for costs related to forensics and working with cyber security experts. I also look to see if the cyber insurance policy will provide 24/7 support from cyber specialists, which becomes especially useful following a cyber attack or data breach.
Legal Support
In the event your company falls victim to a cyber attack, I look to see that the cyber insurance company provides legal support in your cyber insurance policy. Legal assistance can be costly, but your cyber insurance policy can help you afford proper legal work following a cyber attack.
Coverage Beyond a General Liability Policy
To have the right cyber insurance protection, it can't simply be an endorsement listed on your general liability insurance policy. While you may secure some related cyber coverage, it's simply not enough to protect your company from losses related to data breaches. What's more, your data is likely worth far more than physical assets. A separate, stand-alone cyber insurance policy will give you peace of mind that, in the event of a cyber attack, your company's financial and reputational well-being is safe and protected.
Interested in learning more about Cyber Liability Insurance?
I'm Pat O'Neill, a Risk Advisor at The O'Neill Group, and I'd be happy to help you identify the cyber risks you face, find the top cyber insurance companies that fit your specific needs, and secure for you the right cyber insurance policy. Call me at (330) 334-1561, email me at ptoneill@oneillinsurance.com or click here to schedule a time on my calendar that's convenient for you to discuss cyber insurance.
Or, click below to fill out a simple, 4-question form to get started a Cyber Insurance quote.
{{cta('4572cc10-2542-4592-abc7-78bb6c0de531')}}