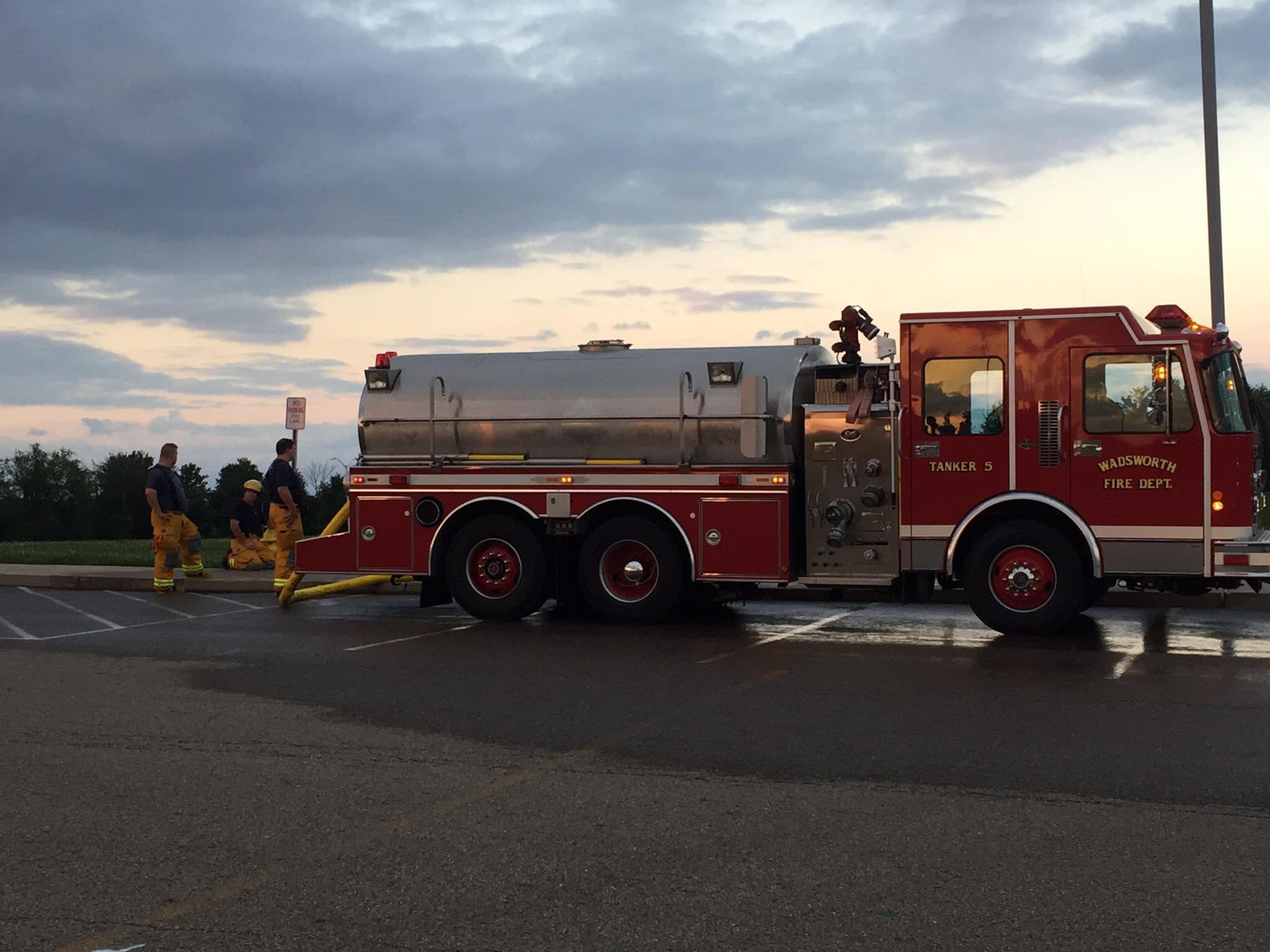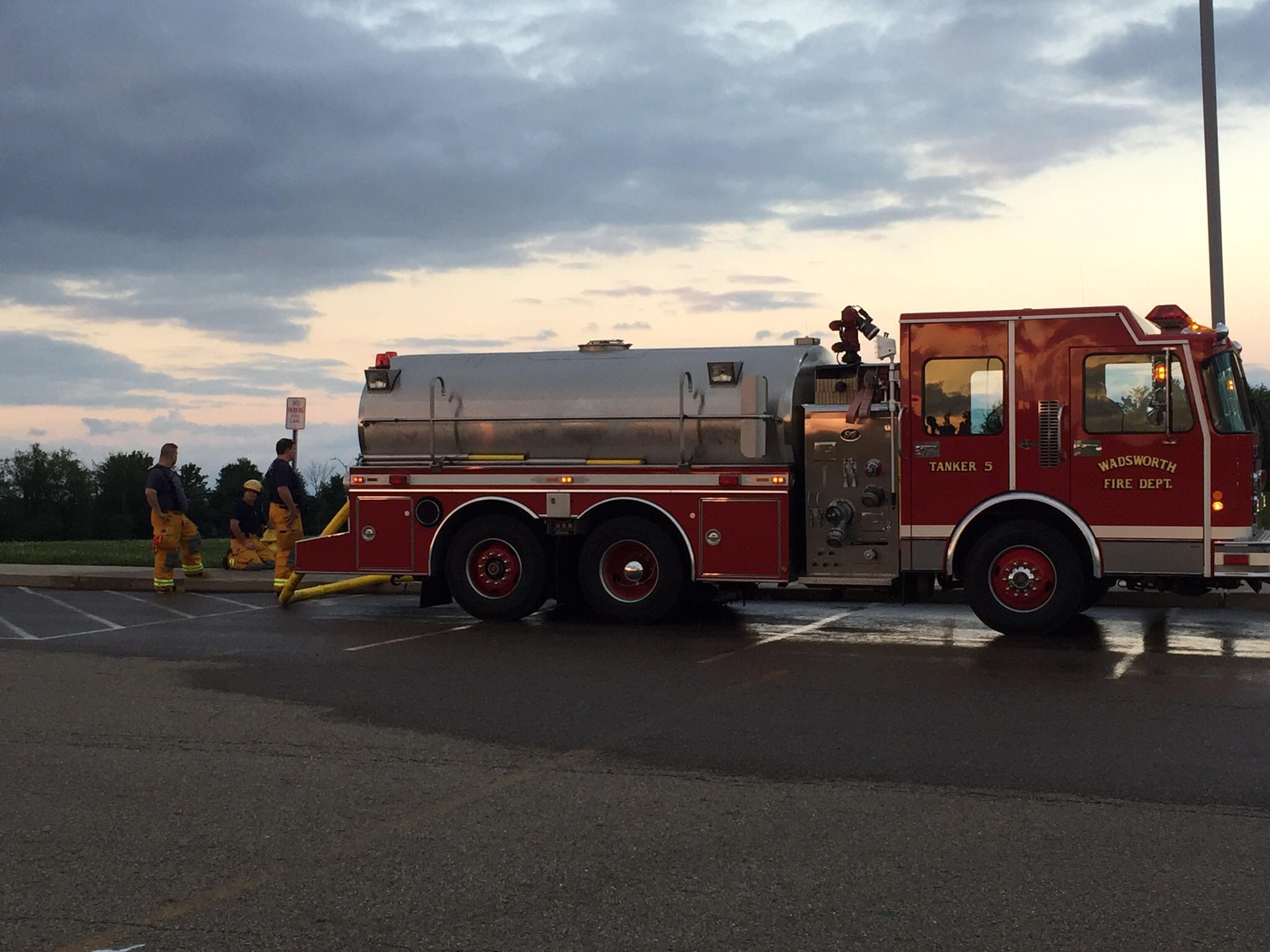 Wadsworth, Ohio
We are thrilled to nominate, and subsequently award, the Wadsworth Fire & EMS Association a $9,000 grant through the Westfield Insurance Foundation to help prevent cancer by purchasing safety gear for the Wadsworth firefighters that serve our community.
This grant is part of the Westfield Legacy of Caring program, which invited The O'Neill Group (a Westfield independent insurance agency) to nominate a local nonprofit organization for the award. The program invests in communities and helps impact disaster recovery, family stability or safety, and programs that invest in attracting and developing talent to insurance as a career.
When we introduced the opportunity to the Wadsworth Fire Department, Robert Lindner, Wadsworth's Fire Chief, expressed his concern for the health and safety of the 43 volunteer members and 11 full-time members of the Wadsworth Fire & EMS Association.
Firefighters, on average, are at a higher risk of certain types of cancer – mainly oral, digestive, respiratory, genital and urinary cancers and firefighters that are exposed to more fires than their peers experience more instances of lung cancer and leukemia.
"By receiving this award the Wadsworth Fire & EMS will have the opportunity to help protect our own members. This grant will provide vital safety gear for our firefighters. We can't fully express our gratitude. Thank you very much." Bob Lindner, Wadsworth Fire Chief
Upon receiving the opportunity to nominate a nonprofit organization, we immediately selected the Wadsworth Fire & EMS Association as a viable candidate because of the prominent role they play in the safety of our community.
"The O'Neill Group embodies 30 fundamentals – one of which is 'Make a Difference,'" said Patrick O'Neill, President and CEO of The O'Neill Group. "We are proud of the community we live and work in, and look for unique opportunities to support and partner with local nonprofit organizations that Make a Difference. We are grateful for the work the Wadsworth Fire & EMS Association does for our community, and found it very fitting to nominate them for the Westfield Legacy of Caring grant to support the men and women that sacrifice their lives for our Wadsworth community."
This year, the Westfield Insurance Foundation donated more than $500,000 to neighborhoods across the country. The O'Neill Group is one of 88 agencies in 17 states donating to 95 nonprofits, including the Wadsworth Fire & EMS Association, for the Westfield Legacy of Caring grant program.
Awarding grants through the program is an extension of the fundamental role that insurance plays every day in stabilizing families, businesses and communities in times of uncertainty.
"Our agency partners are one of our greatest assets and we appreciate their dedication to their own communities," said Ed Largent, Westfield President, CEO, board chair and Westfield Insurance Foundation charirman. "Our agents care and work hard to protect our customers, and the Legacy of Caring grant program helps build brighter futures in their own communities."
About Westfield Insurance Foundation
Westfield Insurance Foundation was established in 2005 as an independent private foundation endowed by Westfield Insurance. In keeping with the values of Westfield Insurance, the Foundation exists as a dedicated community and industry partner; concentrating resources to have an impact on safety, disaster relief and family stability. The Foundation donates over $3 million annually to a variety of charities.
About Westfield
Westfield was founded in 1848 by a small group of hard-working farmers who believed in the promise of the future and the power of the individual. Today, as one of the nation's leading property and casualty (P&C) companies, we remain true to their vision and are dedicated to your protection and prosperity and to the progress of our community. Visit westfieldinsurance.com for more information.