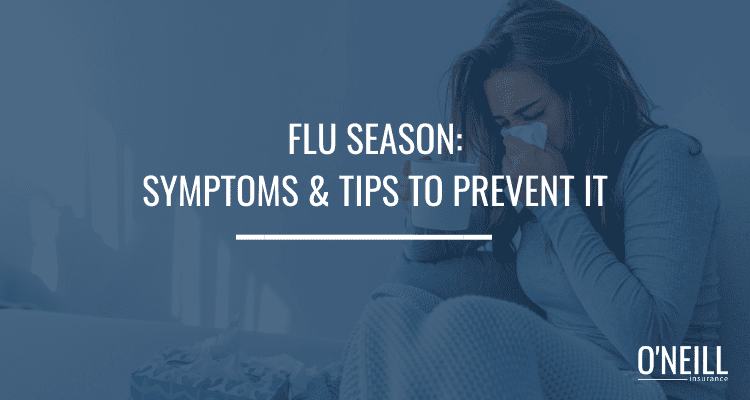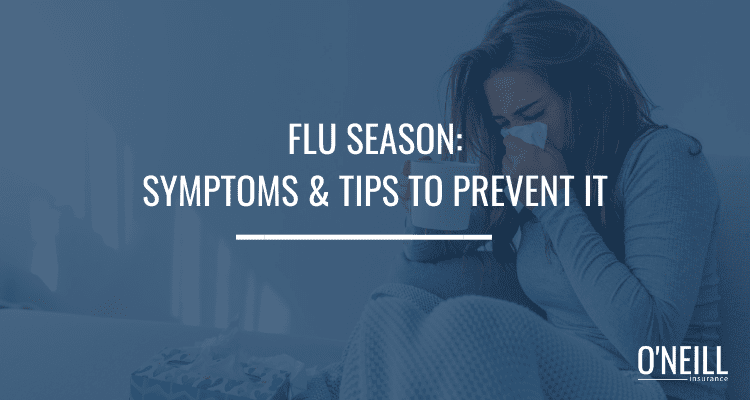 It's that time of year again.
The arrival of the fall and winter months signals many things, including the beginning of flu season.
According to the Centers for Disease Control and Prevention (CDC), flu activity peaks between December and February.
What is the Flu?
The flu is an infection of the respiratory tract that is caused by the influenza virus. It's spread mainly through airborne transmission, when an infected person sneezes, coughs, or speaks.
A person can infect others one day before having flu symptoms and up to five days after becoming ill.
Here's the Flu Symptoms to Look For:
Seasonal influenza can cause serious complications for people of any age, but children and the elderly are more vulnerable.
The flu is most often associated with the sudden onset of fever, headache, fatigue, muscle aches, congestion, cough and sore throat.
Most people recover within a few days to less than two weeks.
Occasionally, complications such as pneumonia, bronchitis or other infections can occur.
How to Prevent the Flu:
The flu vaccine is your best chance of preventing illness.
Currently, the CDC recommends that anyone over 6 months of age receive an annual flu shot.
While there are many different types of flu viruses, the vaccine protects you against the viruses that experts believe will be most common that year.
In addition to getting your annual flu shot, here are some other tips to stay healthy this season:
Avoid close contact with people who are sick, and stay away from others when you feel under the weather.
Wash your hands often using soap and warm water to protect against germs.
Get plenty of sleep, stay physically active and drink plenty of water to keep your immune system strong.
Manage your stress and eat a nutritious diet rich in healthy grains, fruits, vegetables, and fiber.
Worried about the Myths of the Flu Shot?
We've put together a 1-page poster that outlines the top 6 myths when it comes to the flu shot – so you can worry less about the things that "could" happen IF you get the shot, and have comfort and confidence knowing it's ultimately there to protect you from influenza.
Download our Flu Shots – Get the Facts poster here.
Here's to staying healthy! 
Click here to return back to our November 2019 Live Well, Work Well Newsletter
This article is for informational purposes only and is not intended as medical advice. For further information, please consult a medical professional. Components of this article were adapted from Zywave. This is not intended to be exhaustive nor should any discussion or opinions be construed as legal advice. Readers should contact legal counsel or an insurance professional for appropriate advice.